Do you know anyone who likes to play games? If yes, what are you getting them for Christmas? Christmas and gifts are like synonyms. As December gets closer, people are starting to shop for Christmas gifts for their loved ones.
The holiday season is quickly approaching, and that means that it is time to start thinking about your gift-giving. We know that you are probably running around trying to get your shopping done and have everything ready for the big day.
It is not easy to find a good budget gift for a gamer this year. Luckily, we have a great selection of items that we know you will love. There are several different types of gamers out there, so it is important that you pick the right gifts for the person who you are buying for.
Below are the best budget gaming Christmas gifts.
This is the first budget gaming Christmas gift on our list. This gaming headphone starts at $29.99 on Amazon and is compatible with PC, Xbox, Ps5, and other gaming devices.
In the present scenario, where MOBA and battleground games are taking over the gaming world, communicating with teammates is so crucial to winning games.
With the HyperX Cloud Stinger, your gamer friend has sure to have an edge over the opponent. HyperX is known for its premium accessories at budget prices, thus, we are sure your gamer friend will really appreciate this gift.
If your gamer friend is from the 90s or early 2000s, we are sure this gift will make him really happy. The Final Fantasy game franchise has been around for a long time and is one of the most played games ever.
Speaking from my own experience as a gamer, a game can be a very memorable gift as the gamer spends hours and hours immersed in the game.
The game is listed on Amazon for $38.50 in 2022 or you can pick it up from Walmart for a similar price. This action-packed game has a gripping storyline that your gamer friend will have a hard time moving on from. Overall, this is one of the best budget gaming Christmas gifts.
When it comes to gaming equipment, you can't go wrong with Logitech. And for such a discounted price, it's an absolute steal. Currently, you can get it for $53.77 on Amazon.
The RGB theme of this gaming mouse fits perfectly into a gamer's arsenal and offers playability that can be compared to some of the premium options from Logitech. It is lightweight, ergonomic, and comes in an attractive blue color with RGB options. If your friend is spending his Christmas with his computer, this can be a decent gaming Christmas gift for him.
A keyboard is a gamer's most used equipment. And if you have a gamer friend, this can be a decent option for a Christmas gift for him. The Corsair K70 gaming keyboard is currently selling for $99.99 on Amazon at a 41% discount for Christmas. It features mechanical keys (which are essential for gamers), an RGB light system, and a full-sized board.
While most keyboards under $100 come with a plastic frame, Corsair has targeted budget gamers and checked off all points by designing this one with an aluminum frame. For the price, we cannot suggest a better gaming mechanical keyboard. Thus this can be a great budget gaming Christmas gift.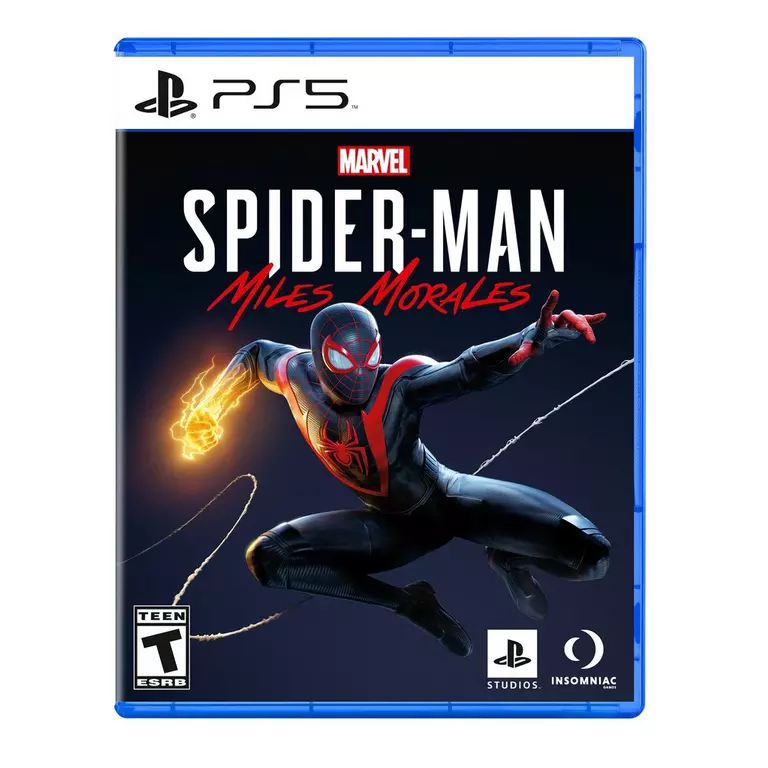 This new release from the Spiderman franchise has left the gaming ecosystem in awe. And if your friend hasn't played this already, he is for sure looking forward to it. This budget gaming Christmas gift can be your chance to let him experience the amazing game that he will remember for a long time.
The game is based in New York City and has received excellent reviews from the gaming pundits. Spider-Man: Miles Morales is currently available for $29.83 on Amazon and can be played on the latest PlayStation 4 and 5. If you are looking for a budget gaming Christmas gift, you surely can't go wrong with this amazing title.
There is a slight chance that your gamer friend is into streaming his gameplays. If that is the case, you cannot have a better gaming Christmas gift idea than this. The Logitech C920S Webcam is perfect for game streamers and comes at an affordable price of $59.99.
Logitech is a known name among gamers and this budget webcam performs exceptionally well considering the price. It also comes equipped with a physical shutter for convenience.
The price of this gaming gift is more on the upper-tier side of budget gifts. However, we cannot stress enough what a cool Christmas gaming gift this one is. The Nintendo Switch is one of the most popular and overplayed gaming consoles in the history of gaming consoles. It is portable, powerful enough to run all your favorite games, and has amazing battery life.
The Nintendo Switch lite is currently listed for $319.99 on Amazon and it makes for an excellent Christmas gift for him. This gaming console can be a perfect traveling companion for your gamer friend.
This is the most expensive gaming gear on this list for the best budget gaming Christmas Gifts. However, the Oculus Quest 2 is worth every dollar. This VR gaming headset is a game-changer in the 3D gaming world and we are sure your gamer friend has thought about owning one. The immersive experience in gaming cannot get better than this.
Currently, Oculus Quest 2 is listed on Amazon for $299. With this VR headset, gamers can escape from the real world and immerse themselves in an amazing 3D experience. The point of gaming is forgetting about our existence and living a new one for a short while. Thus, your gamer friend will really appreciate this slightly over-budget gift.
Conclusion
Gifts are a way of conveying to the recipient how much they mean to you. Thus, it can be important to select a gift with proper research and thoughtfulness. With these best budget gaming gifts for Christmas, you are sure to make a lasting impression on your gamer friend.